Not categorized

Posted by

CSS Admin
Comments Off

on Kestrel – Jamming Equipment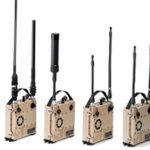 KESTREL is a family of flexible-role lightweight jamming systems designed for easy deployment. The system can be rapidly deployed in a back pack, or a carry forward frame.
General Description
The KESTREL family design utilises sophisticated Direct Digital Synthesis (DDS) technology to provide a flexible programmable power efficient solution. The KESTREL architecture allows for rapid mission programming in demanding flexible threat environments in four separate units:
Kestrel Alpha – 20 MHz to 520 MHz
Kestrel Bravo – 500 MHz to 950 MHz
Kestrel Charlie – 3G and WLAN
Kestrel Delta -GSM 900 & 1800
The Kestrel jamming system is fully integrated and includes a battery docking interface compatible with LIPS5 Lithium Ion battery (with an option for LIPS9 battery) to provide fully autonomous operation in excess of 4 hours. The 'Kestrel' is equipped with an integral GPS antenna that can be removed for vehicle mounting applications. The integral fan provides active and effective [...]
Not categorized

Posted by

CSS Admin
Comments Off

on Indigenous EOD Production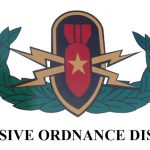 The following products are being indigenously produced by CSS Pakistan. For details please view the following pdf: CSS Pakistan Indigenous EOD
1. Remote Detonation System – RDS-6711 and RDS-6713: Programmable & Multiple firing units with Single & ten detonator connection Ports.
2. Electronic Exploder (Shrike) EES-665: The Electronic Exploder is a light weight two hands fire and press operated electronic exploder. Also referred as Shrike; it can fire four load circuits. It replaces old Exploders like Dynamo Condensers and Safety Ohmmeter. It can check continuity of firing circuit before fire. The model is small and silent in use.
3. EAD-20 Recoilless Disrupter: EAD-20 is a 20 mm bore recoilless Disruptor designed for disrupting the IEDs with a high probability of avoiding detonation. It answers for requirement of a medium powered and accurate disruptor. The disruptor can be employed with a multitude of support arrangements like its stand or on a EOD robot mount. The disruptor [...]