Not categorized

Posted by

CSS Admin
Comments Off

on EOD Detectors & Surveillance Equipment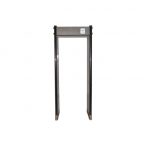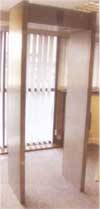 GATESCAN 150 WALK-THROUGH METAL DETECTOR
The Gatescan 150 is a general-purpose, well-priced, walk-through metal detector designed for weapons detection and access control. Target object such as guns and knives are consistently and accurately detected while personal items such as keys, coins, belt buckles and spectacles can pass through without causing an alarm.
The Gatescan 150 is a lightweight, portable and simple-to- install system that can be set up by one person in less than 15 minutes.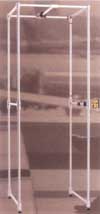 PASSEX 1OOM PORTABLE WALK-THROUGH METAL DETECTOR
* Weather-resistant construction * Rechargeable battery * Light weight and portable * Highly sensitive
The new Passex room Portable Walk-Through Metal Detector was introduced in November 1999 to replace the long established Passex 100 Foldable Detector. It is designed to detect dangerous weapons such as knives and pistols, even if these are concealed inside shoes.
The Passex 100M [...]